Keychron Keyboard Carrying Case
Crafted with canvas and EVA plastic, the Keychron keyboard carrying case is designed to protect your K2/K4/K6/K8 keyboard in style.
long-lasting performance
Stylish and durable, the case prevents damages or scratches caused by accidental bumping, dropping, provides durability and long-lasting performance and gives you a better using experience.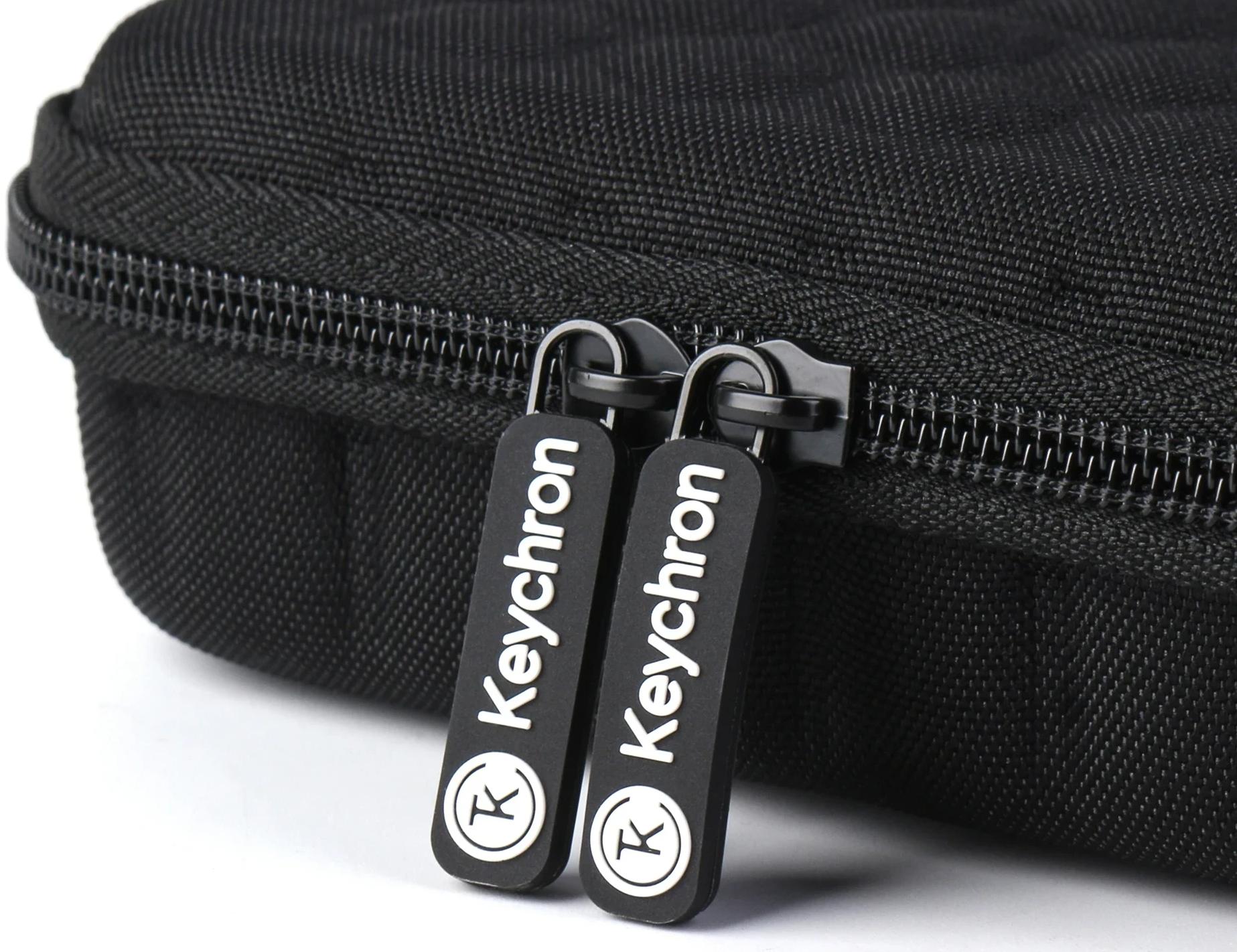 Premium and Unique Design
The soft and premium interior of the keyboard carrying case to ensure the K2/K4/K6/K8 keyboard is protected. With the unique design, the case allows you to put the cable, keycap puller or other minor things along with the keyboard.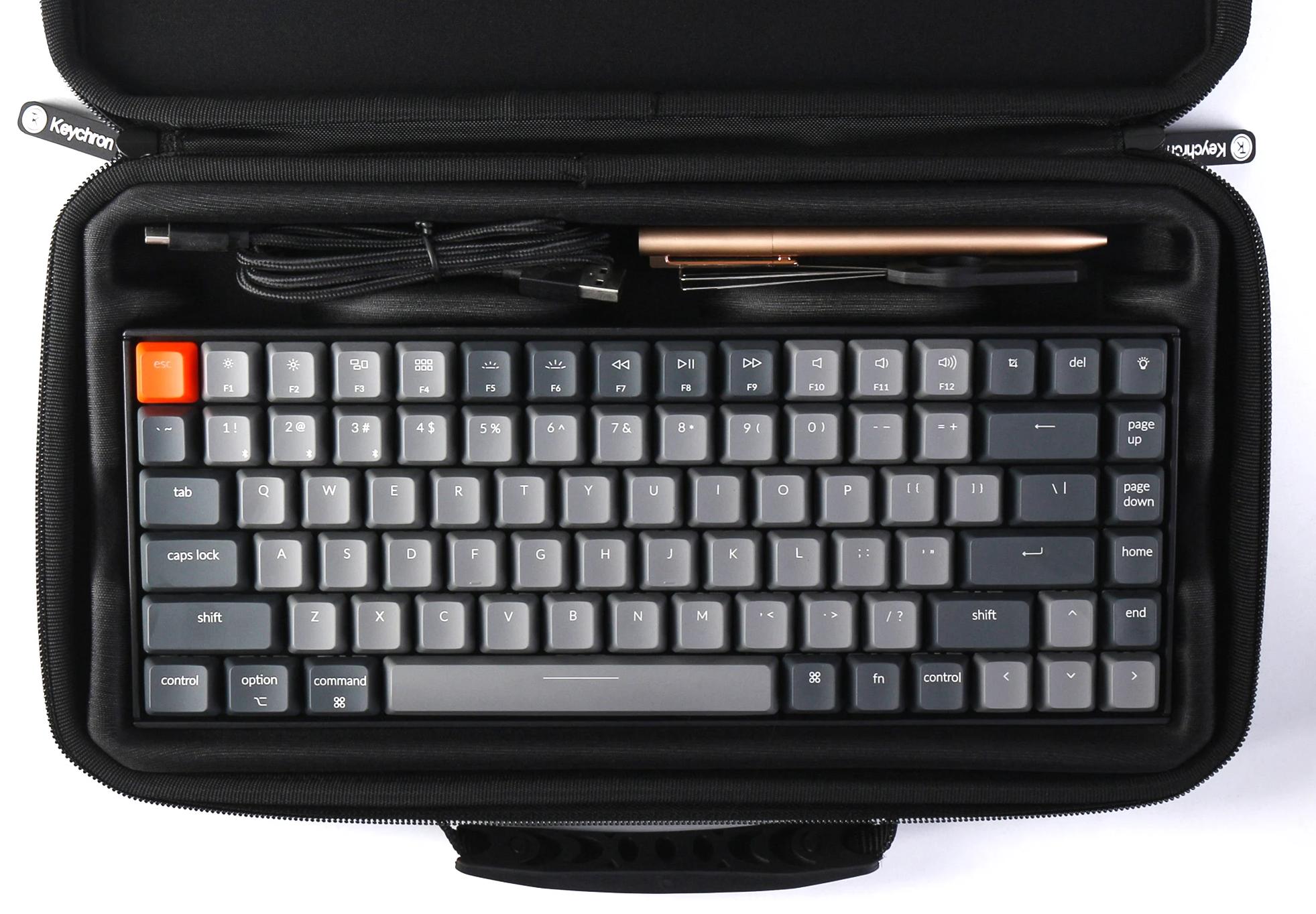 Difference between two Keychron keyboard carrying case
The only difference is the inner edge of the carrying case. The K2/K4/K6/K8 plastic frame version keyboard is thicker than the case for the K2/K4/K6/K8 aluminum frame version keyboard.
Dimension: