KBDPAD MKII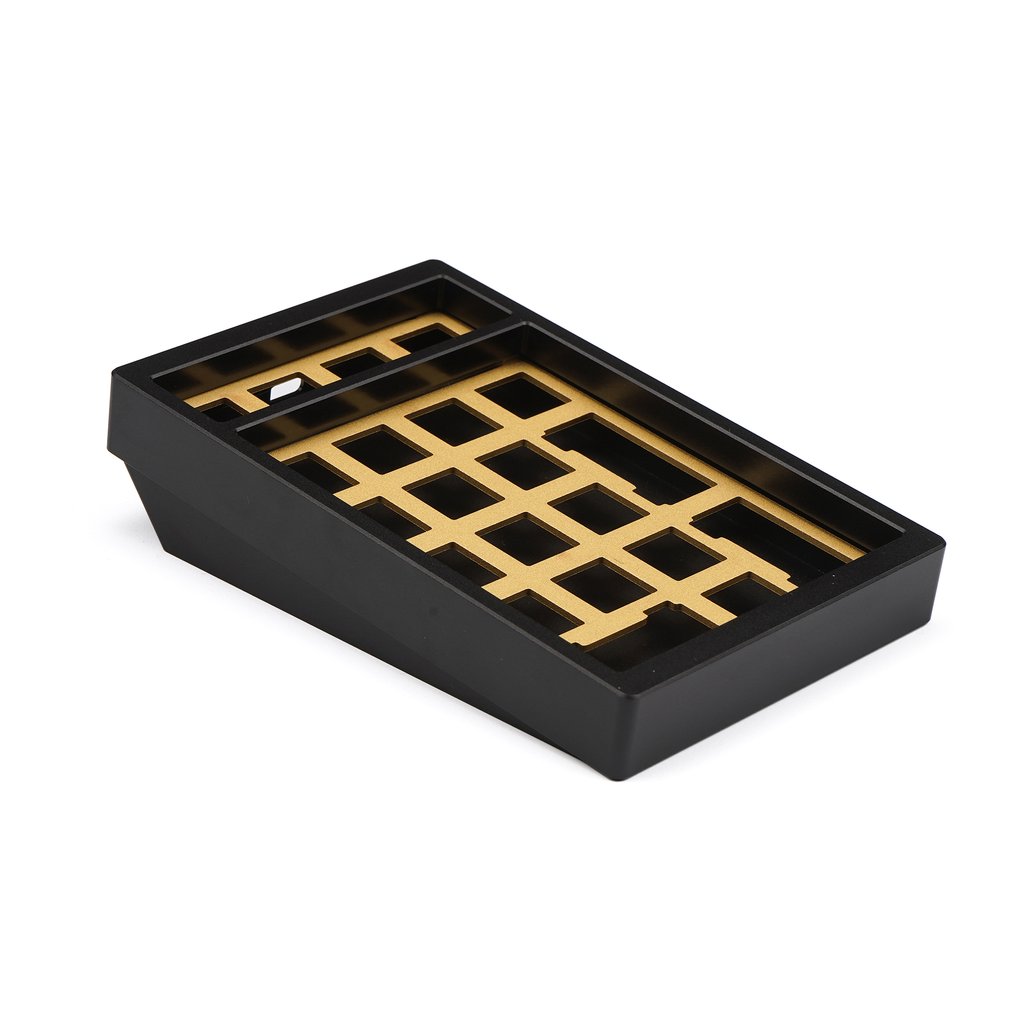 In collaboration with ai03, the KBDPAD has been redesigned inside and out.
Enjoy a high-quality, versatile numpad for affordable prices.
SLEEK AND SEAMLESS
Thin bezels have been carefully outfitted with a seamless aesthetic for a modern, minimal look.
A brass plate adds the premium touch.
FOR ALL OCCASIONS
At 370g, the case is light enough to be carried around, while being solid on the desk.
The top-mounted brass plate offers comfort over extended periods of use.
PCB DONE RIGHT
The PCB offers built-in overcurrent and ESD protection, making it durable against mishaps.
The Numlock key's LED can be switched between indicator and backlight mode with a toggle switch.


Specification:
Case weight: 370g

Dimensions: 87 x 134 x 32mm

Material: Aluminum case, brass plate

PCB features:

In-switch backlighting

Num lock indicator/backlight switch

All-1U switch compatibility

RGB underglow

USB Type C

ESD and overcurrent protection
KIT INCLUDED
case*1, pcb*1, brass plate*1